We would like to ask the public to help our South Western Ambulance Service Colleagues, by only calling 999 for life-threatening emergencies only. During strike days, it is likely 999 call handlers will be very busy. NHS 111 call centres will have fewer staff, with longer call response times expected across the system. As a result, we are urging anyone needing urgent medical advice to first seek help from NHS 111 online or through the NHS 111 helpline.
Please only attend our A&E department if you have a life-threatening or serious illness/injury. The NHS.UK website has more information on when to call 999 and when to go to A&E.
To help us alleviate the pressure and improve the flow of patients through the hospital, we would also like to ask for the community to support us. If people have a family member waiting to be discharged, please try to respond quickly to calls about their ongoing care at home or in another setting.
The hospital remains open. Please do attend all appointments as normal unless directly contacted by the hospital.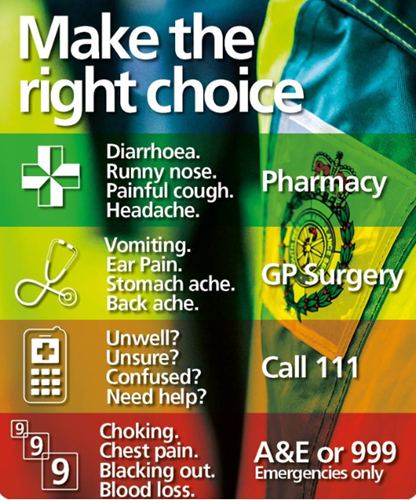 21 December 2022