Here at Salisbury NHS Foundation Trust we're about building a workplace for the future and recruiting the right people into the right roles is one of our top priorities.
Our 4,900-strong workforce is at the very centre of everything we do and our success is a testament to our amazing people. We're all about building a workplace for the future – we believe in equal opportunities and we celebrate diversity. We're an inclusive workplace, where everyone is welcome, everyone can be authentic, and we are all encouraged to be the best version of ourselves.
We are currently recruiting for Healthcare Assistants, Housekeeping Staff and Administration roles. If you enjoy being part of a team, being busy and taking pride in your work, we may have the right role for you. You will earn a minimum of £10.90 per hour which this winter makes us a real living wage employer.
Did you know that we also offer a range of flexible working options including school hours, nights, weekends, evenings and long days that can be considered for any role. Visit our Working for Team Salisbury pages for all or latest recruitment opportunities.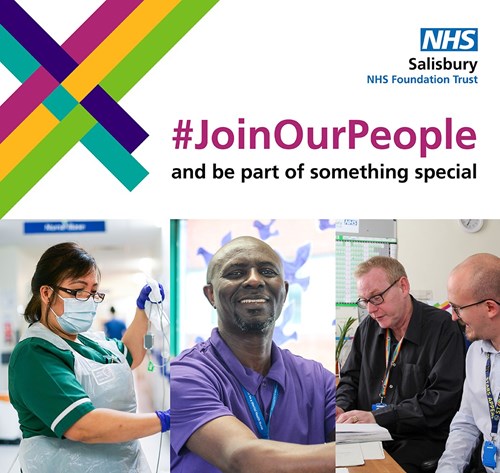 06 December 2022