Ahead of the May bank holiday weekend Salisbury District Hospital would like to remind local patients that A&E is for life-threatening illnesses or injuries only.
As local residents prepare to get outdoors and enjoy the three day weekend, please think before visiting the A&E department as alternative health services are available locally. ​
There are other health services that can provide quicker and more appropriate treatment if you have a minor injury or ailment.
If your GP surgery is closed and you haven't got a life-threatening illness or injury you can contact NHS 111 24/7.
They will help you to receive more appropriate treatment more quickly and free up local A&E staff to help those patients with the most serious conditions.
Dr Stephen Davies, Emergency Consultant at Salisbury District Hospital, discusses the alternatives to A&E that are available to you in a video here.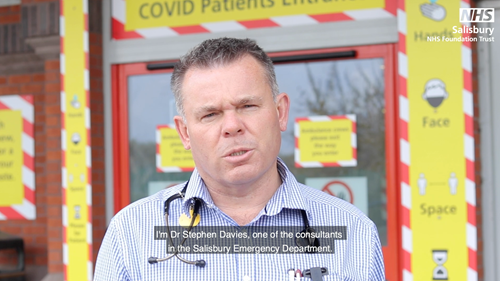 30 April 2021