February 2020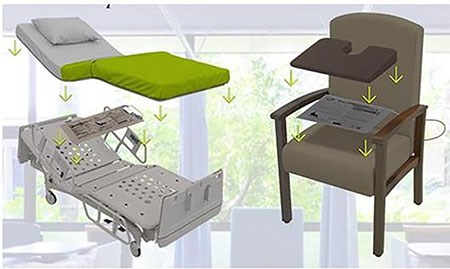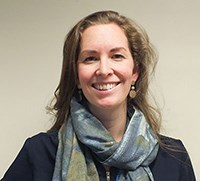 Falls and fall-related injuries are a common and serious problem for older people. People aged 65 and older have the highest risk of falling, with 30% of people older than 65 and 50% of people older than 80, falling at least once a year (NICE 2013). Most falls do not result in serious injury. However, there's always a risk that a fall could lead to broken bones and can cause the person to lose confidence, become withdrawn and feel as if they have lost their independence. Hospitalisation can often cause changes in a patient's ability to walk or get out of a bed or a chair and then this puts them at higher risk of a fall.
As part of the Trust's work in the prevention of falls, each inpatient is assessed for any risk factors that may increase their danger of falling. An individualized, multifactorial intervention is then planned and implemented to support safety throughout their inpatient stay. In support of this work, the League of Friends has provided funding for the purchase of Bed and Chair Sensor Alarms. These specialised pieces of equipment are aimed at providing a level of monitoring for patients who are at risk of falling but are not able or not likely to ask for assistance when mobilising. The equipment can alert staff to a patient attempting to mobilise when assistance has not been summoned and has been particularly important in maintaining the safety of some of the Trust's most vulnerable patients. These devices are being used in conjunction with other interventions such as additional staffing support, therapy input and environmental considerations. As you can see opposite, these sensor mats can be placed under a mattress or on the cushion of a chair and so are versatile in their utility. They can be used with an audible alarm or with a pager system for areas in which loud noises are not suitable.
In addition to the funding given for these devices, the League of Friends has also supported a national Falls Awareness Week in providing funding to raise the profile of Falls work across the Trust and to provide prizes to thank the staff that participated in this week. During this week, there were demonstrations across the wards of the Bed and Chair sensor alarms. Risk Management Team meetings with over 150 frontline staff were also held to discuss the current inpatient falls risk assessment and multifactorial interventions available to support safe care of patients at risk of falling. We are very grateful to the League of Friends for their support with this work.
Tarah Lowe (pictured above) - Patient Safety Facilitator
28 January 2021