October 2019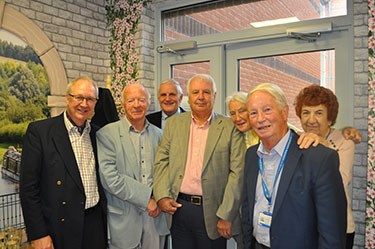 Funded by the League of Friends, Salisbury District Hospital has launched a 'Friends Memory Lane Café', a reminiscence room for elderly patients, which includes award-winning technology, Tovertafel, otherwise known as 'magic tables'.
This room, located on the hospital's Spire Ward, has been fittingly renamed as the 'Friends Memory Lane Café', re-designed to provide a place of calm away from a clinical environment. The magic table projects interactive light displays, designed to motivate the mind and inspire elderly frail and stroke patients, including those with dementia, to be more active. The colourful images respond instantly to participants' reactions creating a highly engaging opportunity for individual or group play and encouraging patients to interact with one another. This is a simple and effective way of bringing dementia patients together with others, including their families and carers.
The project was made possible thanks to a very generous donation from the League of Friends, who support the hospital by funding the small projects that make a big difference.
Commenting on the technology, Julia Burton, Dementia Support Education Co-ordinator said, "With an ageing population, we are always looking for innovative ways to stimulate our patients and reduce social isolation. We are so grateful to the League of Friends for funding the adaptions to the reminiscence room and the table, which is making a huge difference to our patients well-being. It is so heart-warming to see the reactions from our patients, who can go from being quite uncommunicative and agitated, to becoming calmer, more relaxed, immersed and smiling".
David Stratton, Chairman of the League of Friends added, "It's great to see the money raised by the charity being used to support an important initiative which is having such a positive impact on patients. The League of Friends fund around a dozen projects every year that make a difference to patients and visitors to the hospital. This is only possible thanks to the generous donations to our charity from the community."
You can view a video of patients interacting with the magic table on YouTube by following this link: https://www.youtube.com/watch?v=0NvXJx8CTDw&feature=youtu.be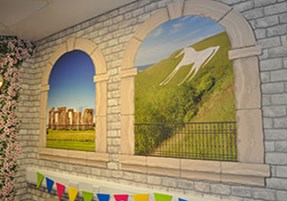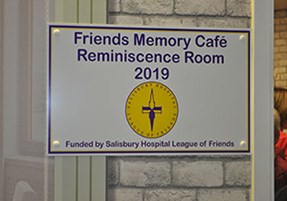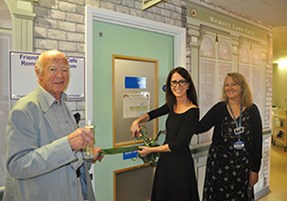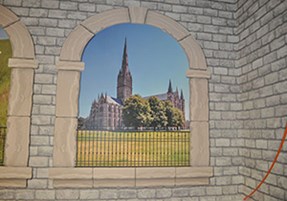 28 January 2021