May 2020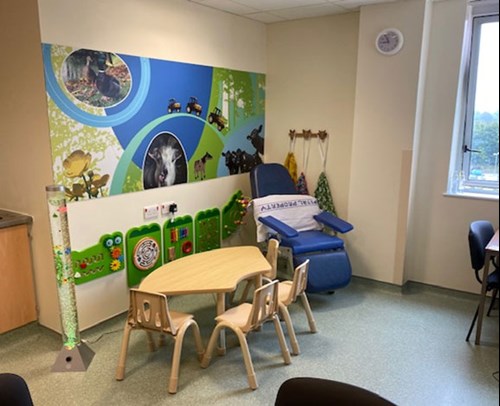 The plastic surgery multi-disciplinary team works closely with children and their families whom come to the hospital for treatment either following a traumatic injury or for planning therapy/ surgery for pre-existing congenital differences. Our department is small and sometimes can appear daunting with lots of adults and medicalised equipment and procedures going on all around.
We were keen to try and create a calm and friendly treatment area specifically for children, away from the adult treatment areas. This would enable quiet, avoid distraction and allow the use of toys and nice visual distraction to help make sometimes difficult appointments easier and less anxiety provoking for children. We wanted them to enjoy and participate in their treatment sessions rather than worry or become anxious about them.
With the generous support of the League of Friends, we have been able to create this space and form a bespoke treatment area. We have child friendly toys for all ages, a warm and inviting visually decorated room and equipment to be able to properly assess children with congenital differences. We use the room daily for combined children's clinics, dressings clinics and therapy follow up. The family feedback has been very supportive, it provides space and a relaxed environment to have important conversations and a fun area for children to participate and engage in their therapy.
We are extremely grateful for the support of the League of Friends in being able to make these changes- thank you!
Megan Robson - Advanced Practitioner, Plastic Surgery Therapy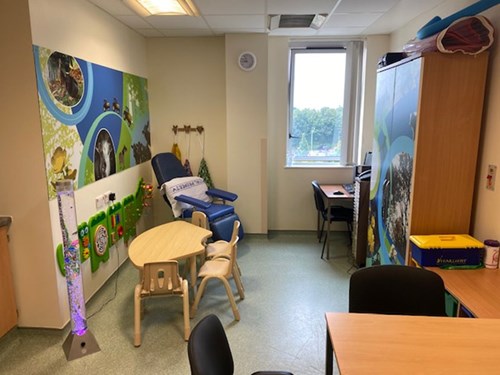 28 January 2021