It is an incredible honour that today Her Majesty The Queen has awarded the NHS the George Cross.  This award reflects the high regard in which the nation holds the National Health Service. The award is for everyone that works for the NHS, past and present - all 300 different occupations that make up the NHS workforce, those that wear a uniform and those that don't, all our fabulous teams. I hope the Award helps to inspire our staff who are currently exhausted and motivates new people to join the incredible institution that is our NHS. 
Since I started my nurse training 34 years ago things have moved on quite a bit. The system, the processes, the equipment and the uniforms have all changed beyond imagination, but the values and aspirations of the service have stayed consistent. We are here to serve our community, to deliver compassionate care, free at the point of delivery based on need not the ability to pay. When individuals, communities or the nation need our care and support the service has delivered time and again, not just this past year but for 73 years. 
Everyone who wears an NHS lanyard either today, yesterday or in the future should be proud of what they have done, continue to do or will do in the future, I know I am.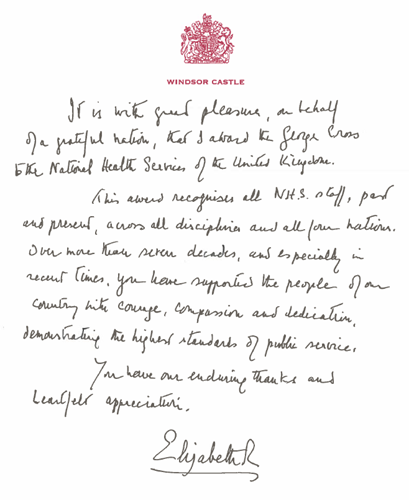 05 July 2021