Salisbury District Hospital is backing a new NHS campaign to urge families in the Wiltshire area to talk about organ donation following research that showed less than half of adults in England have had the vital conversation.
The 'Leave them Certain' campaign aims to highlight the impact not knowing has on the families who are left behind and encourages people to talk about their decision. It follows the law change last year in England, which means that all adults are seen as willing to donate their organs, unless they opt out or are in one of the excluded groups. However, many don't realise that families will still be approached before any donation goes ahead.
The new TV advert that launched last week features the Kakkad family. Shivum's father Bharat died from a cardiac arrest when he was 63 in May 2019, but the family had never spoken about organ donation. Shivum and his family did agree to organ donation, but it was a decision that could have been made easier if they'd had the conversation.
Locally - Carla Gair, 44, from Salisbury suffered a cardiac arrest in 2007. The mother of two learnt she suffered from Dilated Cardiomyopathy, a condition in which the heart's ability to pump blood is decreased. In 2014 Carla received a heart transplant. She said: "I wouldn't be here today if it wasn't for my transplant. My life has been changed so dramatically, I've been able to live another six years." Carla added: "Organ donation is not on everyone's radar unless you have personally experienced it. I think more families need to talk about it and have an open conversation, so that they understand family member's wishes"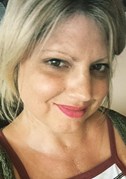 Lucinda Herklots, Chair of Salisbury District Hospitals organ donation committee said: "Talking to your loved ones about your organ donation decision is hugely important. The not knowing can be an added stress for your family at what is already a very difficult time. We would like to encourage more people in Wiltshire to think about whether they'd like to be an organ donor and to let friends or family know so that they can be sure they are making the right decision for you."
15 February 2021