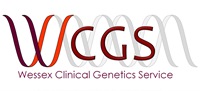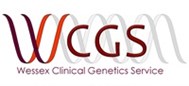 The Wessex Clinical Genetics Service (WCGS) provides genetics counselling, advice and referrals for patients within the South Central (Wessex) region.
Its team of doctors and specialist nurses will take a full family history, advise on the appropriate genetic test(s), explain and discuss options for diagnostic, carrier, predictive and prenatal testing, and communicate results together with a detailed assessment of genetic risks and implications.
Health professionals may also liaise with the WCGS to discuss referrals or to refer on patients with a confirmed diagnosis for genetics counselling and family follow-up.
Outside the Wessex region, genetics counselling and referral is provided by regional Clinical Genetics Services across the UK; see the Association for Clinical Genomic Science (ACGS) and British Society for Genetic Medicine (BSGM) websites for professional information and details of your local service.