It is important you attend your appointment as planned unless you or someone you live with has symptoms of coronavirus. Our priority is your safety and ensuring you get the care you need. All our staff are highly trained, experienced and focused on maintaining a safe environment for patients.
When visiting our hospital you will be asked to wear a face mask (not a fabric covering), to ensure you are protecting our patients and staff. If you do not own a face mask, you can obtain one from one of our face mask stations at the entrance. There are exceptions, for example children under three years of age shouldn't wear one, and those who have an Exemption Card, for an age, health or medical reason.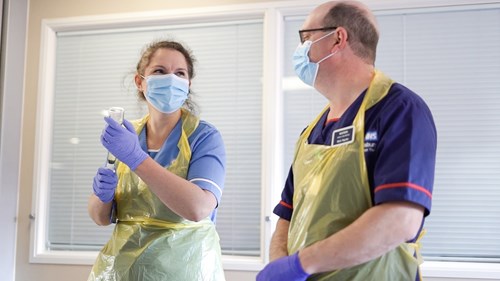 Our staff will also be wearing face masks and they might be wearing other Personal Protective Equipment to protect both you and them. This may look a bit frightening, but there will always be a caring professional behind the mask.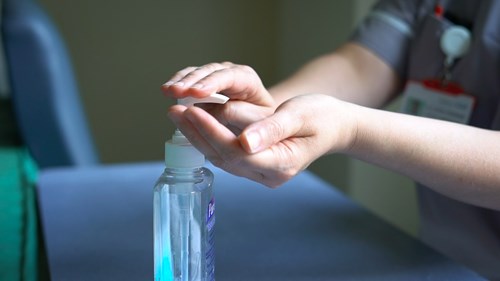 We will ask you sanitize your hands when entering and leaving departments, we may also check your temperature before your appointment.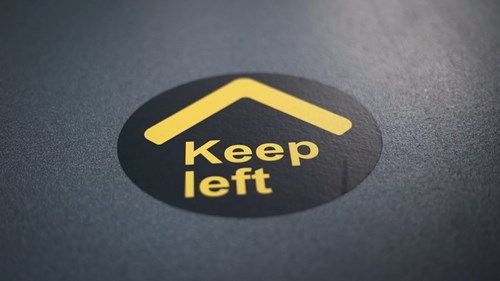 We have reduced the number of visitors to our site to help with social distancing. Clear signage is in place and we regularly clean all areas.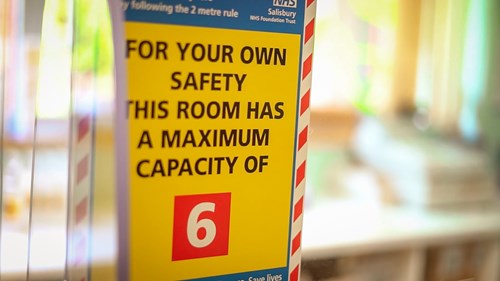 We've also changed our waiting rooms to help with social distancing.
If you're accompanying a patient, please remain in your car unless accompanying the patient is absolutely essential. however, you can visit WHSmith or the Coffee House inside the Main Entrance. Please see our visitor guidance for more information.
Please rest assured patient safety is our priority and we're doing everything possible to keep you safe. You're in safe hands.
What you need to know before attending your appointment
To maintain social distancing in waiting areas, please do not arrive any earlier than five minutes before your appointment.
If you have symptoms of COVID-19, please do not attend your appointment.
If you will not be attending, please let us know as soon as possible so that we can give your appointment to another patient.